MAXSON Family in Grundy County, MO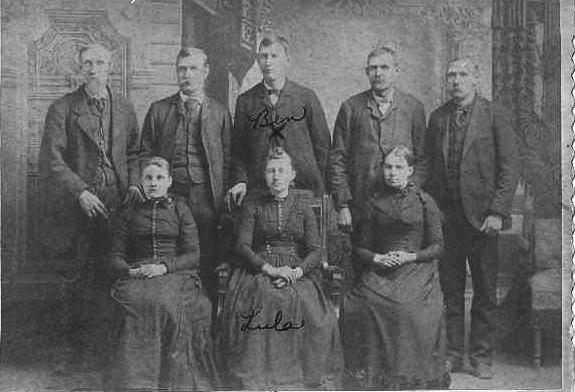 One man has "Ben" handwritten on the photo. One woman has "Lula" handwritten on the photo. These are believed to be:

MAXSON, Benjamin W. (no known info) and
MAXSON, Lucretia "Lula" D. (SELBY)
09 Mar 1873 - 06 May 1892
d/o Thomas & Minerva C. (BUSHONG) SELBY. w/o Benjamin W. MAXSON.
(yes, the lady looks older than the dates we have for her - perhaps we have the incorrect identity - can you help?)

If you can provide any additonal information about this family or their relatives, please contact Larry Flesher
---
Since 06 May 2005, you are the [an error occurred while processing this directive] visitor to this page.
This page was last updated Saturday, 24-Apr-2010 12:58:40 MDT

Larry Flesher, Washington County, MO