Edinburg School
District No. 6, Madison Twp., Grundy Co., MO
1901 - 1902
---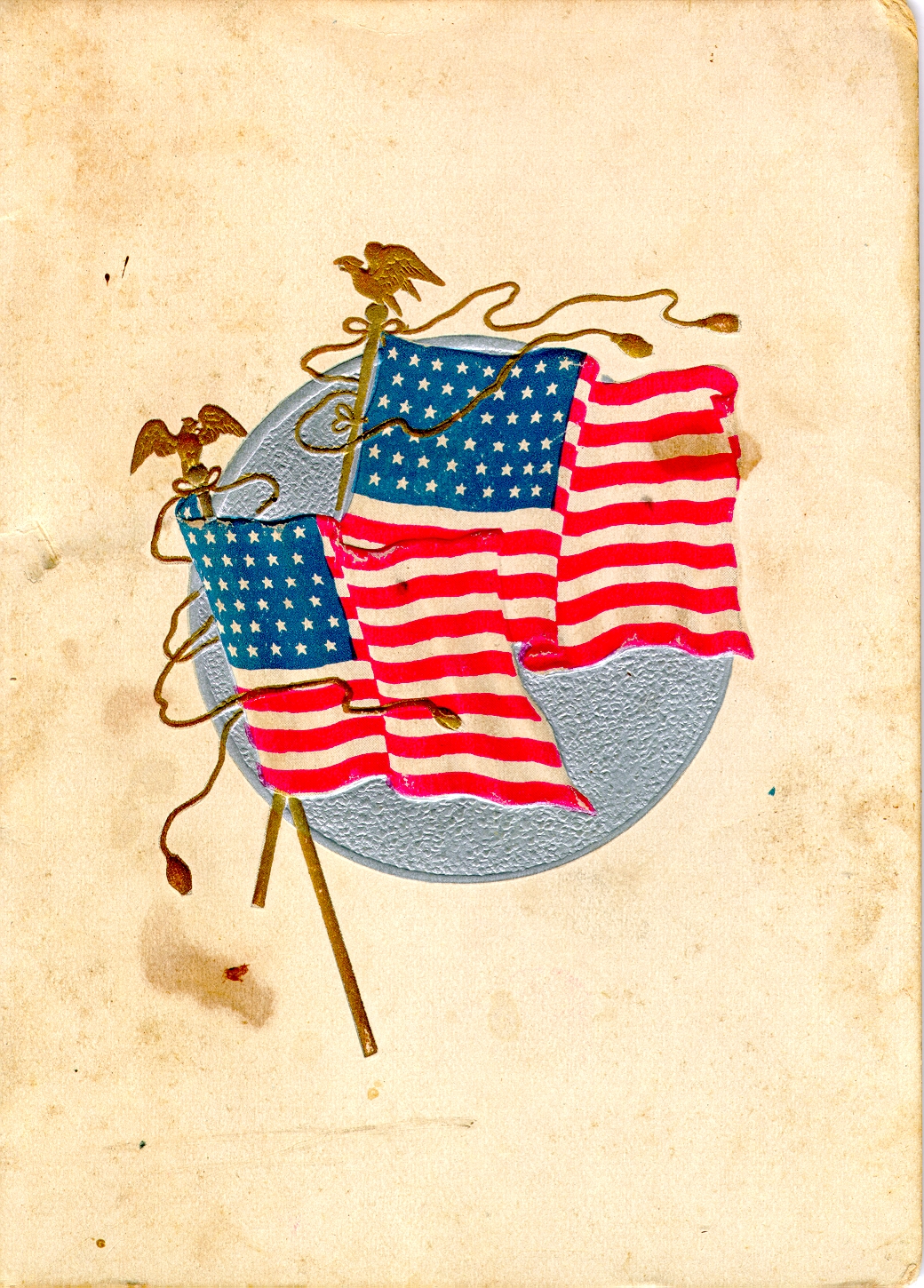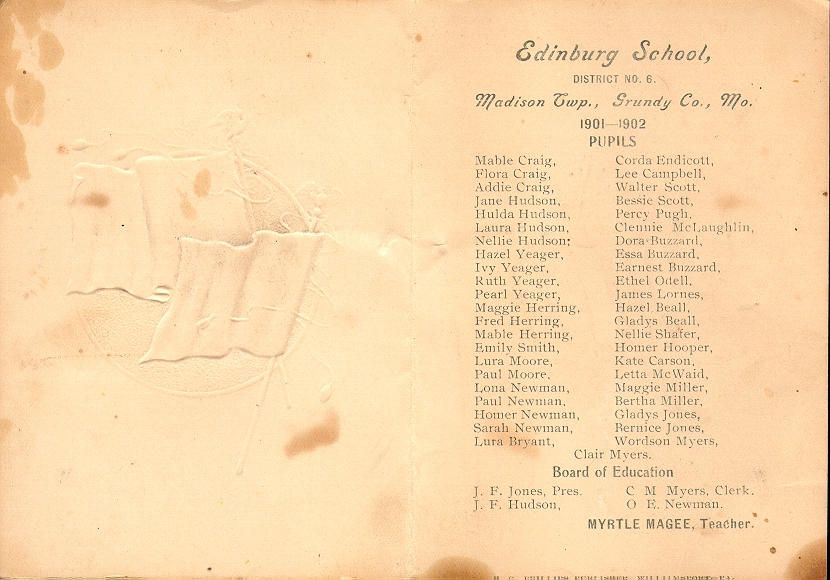 Thanks to John Rush for providing these photos!
Note: John RUSH is the son of Hazel YAEGER, listed in the brochure along with her three sisters (all of whom were about two years apart in age).
---
---

---
Since 15 December 2003, you are the [an error occurred while processing this directive] visitor to this page.
This page was last updated 15 December 2003

Larry Flesher, Washington County, MO